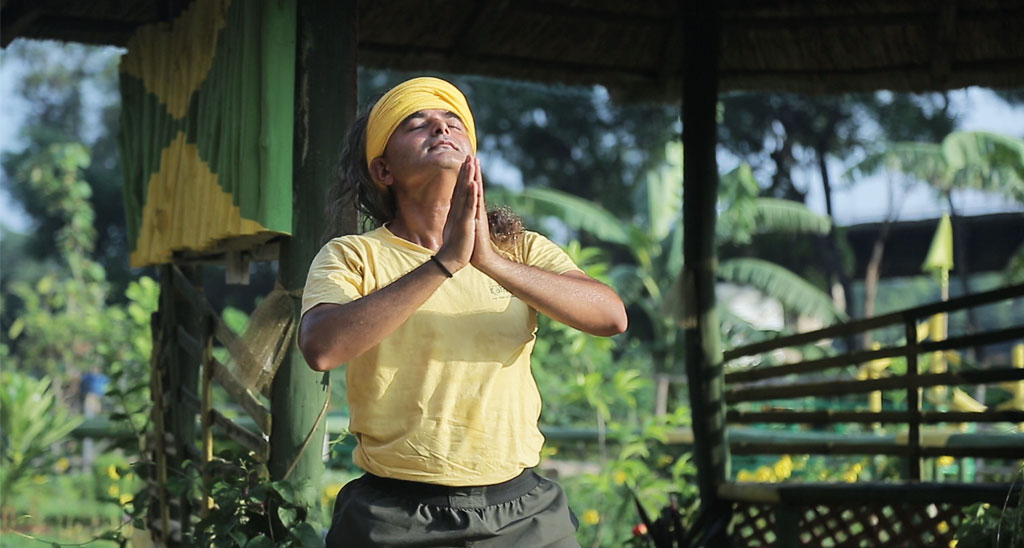 Mahacharyaji's

Secret to Rise and Shine:

On your Mark …

Get Set…

TARRANGGGG…..
6:15 am

The Sun has risen…the flag hoisted….the National Anthem still rippling through the thin February air… the 'dwar' of the KarmYog Village now ready to embrace the day... "Where is Sandeep" – Mahacharyaji enquired.

6:25 am

The learners have now congregated in the village central …Mahacharyaji before us …has collected himself in his usual 'adhyatmik' composure….The stage is set…. Suprabhat- the morning practice to start any moment now. But indeed 'where is Sandeep?'
Sandeep was late for the practice. Like every other day, this otherwise well intent and committed guy has but one problem- WAKING UP!
Sandeep: Mahacharyaji, How to wake up with ease?
His signature smile ran through his lips as Mahacharyaji mysteriously uttered:
"On your mark…Get set Tarranggg…"

Confused? Well you are not alone buddy! We all sat up in rapt amazement as he taught us the 'kaushal' of waking up.
"Maths karneki technique sikhtehay….
Khanapaakaneki technique sikhtehay….
parrNeend se jaagnekijoKriya hay…
iska techniquekyunnahisikhte hay?
Haala k maths karonakaro..
khanapakaonapakao.
Neend se jaagna
sabkoparhta hay"

Hmm…interesting! According to him, responding to the dreaded alarm and dragging yourself of the bed is hardly waking up!
"True Jaagran is when you have woken up with your
TannPraan Mann Chit
But the question is HOW?"

Guess what! To our surprise, we learnt today, how you wake up depends on…well how you doze off.
"Kaise hum nidra se jaagenge…
nirbharkarta hay…
kaise hum nidrameinjayenge"

umm…So… What is the SOP of going to sleep?What is the SOP after waking up? Well that's for you to decide my friend.
"I wont give you a prescription
We all have to make our own vidhis…
our personal sanskars
And take the 'sankalp' to stick to it"
Your vidhican be a range of things like:
I would wake up:
With the first light of the dawn
With the first chirp of the birds
After waking up I would:
Blink my eyes 10 times
Stretch my limbs 'n' times
Chant my private prayer Or even
Drink 2 glasses of water
Charge my mobile
It can be anything, but YOU need to FREEZE IT…DOCUMENT IT…and COMMIT TO IT. Mahacharyaji emphasized on how the result of our action- Waking up, is actually determined by the 'sankalp' we take BEFORE GOING TO SLEEP.
On this note, he shared his personal waking up mantrafor his children:
"On your mark…
Get Set…Tarrrang!!"