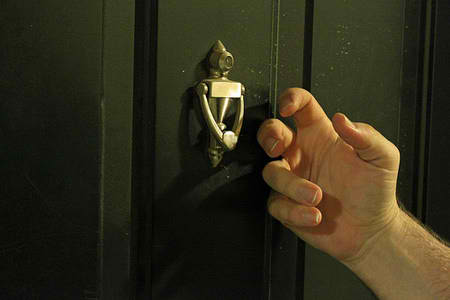 "ADARSH!! ADARSH! Mahacharya ji is calling you!!" – Nudged Neeta Ma'am at Gaurav.
Gaurav flashed a confused smile till Neeta Ma'am realised her faux pas- while her intention was to call Adarsh, she ended up summoning someone else.
When we shared this funny 'nothing' with Mahacharya ji today….he awakened us to the profound mechanics behind it. He said that this incident in fact was a microcosmic demonstration of our common misplaced emotions…
"How often have you been angry at your colleague
and you lost it or you shout at your mother at home!"
"Remember Those ugly arguments that needn't be…
Quite Often isn't it?
"Very very often for me…"a voice confessed in me. The core reason behind this mess he said:
"We are not trained to knock the right door…If you are conscious of the fact that inside the door that you are knocking is a royal Bengal tiger, would you still try to open it? Or would you knock the door to safety?"
Hmm…it got us thinking….isn't it the case similar with anger. When someone triggers our anger…we get angry…when someone triggers our joy, we become cheerful. Aren't we giving the remote to control our emotions to others?
"Exactly so" Mahacharya ji affirmed "" …and the primary reason behind it, is our total blindness towards our own switches. If you know when to turn on what, there is no conflict...no stress""
In fact do you know Stamiflex Aarti is an advanced practice to gain back control?
"In Stamiflex aarti When we say ANGRY POKA..HAAAH!..
We are awakening a specific area of the brain …
Designated for anger….which is an important training towards diffusing it"
It's amazing to know our brain has different areas dedicated for different emotions and unless we know them well how can we determine when to awaken what. Just like what happened with Neeta Ma'am, she had set out to call Adarsh but she opened the wrong door- Gaurav.
"So from next time, whenever there is a knock
at your anger door…
or sadness door…or jealousy door…
or greed door. Please ensure you open the right door in response""